Hydrogel Eye Patches
MAKES YOUR SKIN LOOK AS GOOD AS IT FEELS, SMOOTH & RADIANT!
Consisting of nutrient-enriched gel sheet layered on a soft cloth patch, these unique treatment strips stay positioned on the face to offer a clean, convenient, one-step process for soothing, replenishing, rejuvenating delicate skin around the eyes.
ANTI-WRINKLE™ hydrogel strips adhere to the face to soothe and rejuvenate delicate skin under the eyes and may help reduce the appearance or fine lines and wrinkles.
Use them whenever you want wherever you want. They stay on your skin even when moving around.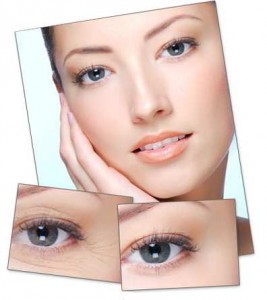 The eye contour is a zone of emotion and communication. It also expresses the youthfulness and well-being of the skin. Essential but fragile, this part of the face becomes rapidly marked. To remedy this, these patches offer localised care with instant results.
Their hydrogel texture acts like a fresh, astringent and softening cushion, thus providing absolute comfort.
With ANTI-WRINKLE™ hydrogel eye patches:
Tired eyes are Soothed and Refreshed!
Tired skin is Replenished and Revitalized!
Puffiness and Swelling are Relieved, and used regularly over time, they help to visibly reduce the appearance of fine Lines and Wrinkles!
Your skin will look as good as it feels..Nurtured and Nourished…Smooth and Radiant!
In
ANTI-WRINKLE
™ hydrogel eye patches are included powerful anti-aging ingredients that have been proven effective under extensive clinical studies.

Collagen Protein Powder – Helps maintain the strength and flexibility of healthy skin.
Vitamin B3 – Improves cell respiration and circulation for glowing skin.
Aloe Vera Extract – Cools, heals, protects, and moisturizes skin.
Olive Oil – Softens and heals the skin with antioxidants and beneficial fatty acids.
Peach Leaf Extract – A mild, uplifting astringent that has skin lightening and moisturizing properties.
Witch Hazel Extract – Reduces puffiness under eyes and relieves irritated skin.
Jojoba Oil – A gentle, soothing moisturizer that clears pores and forms a protective lipid barrier to help skin retain moisture.
Tartaric Acid – A naturally occurring antioxidant found in wine that helps preserve youthful skin.
Vitamin E – A potent antioxidant that protects skin from damaging pollution, toxins, UV radiation.
Sodium Hyaluronate – A necessary component of healthy skin and joints that attracts moisture to the skin.
Wash and dry your face thoroughly, peel of patches from plastic liner and apply them to the appropriate areas.
Press down to ensure good contact with the skin.
To remove the patches the next morning, slowly peel from the edges.
Avoid applying the patches while using other cosmetics or creams.
For the best results apply the patches for 6-8 hours. Minimum usage time – 1 hour. Apply 2-3 times a week, preferably at night.
For a refreshing result keep the mask refrigerated.

Use only as directed.
If skin irritation occurs, stop use and seek medical advise.
If using on sensitive skin, please consult a doctor before use.
Store in a cold dry place, away from direct sunlight.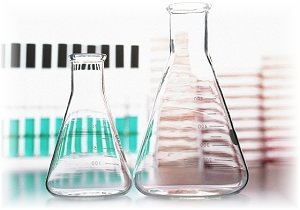 Water, Glycerin P 9091, Polyvinyl alcohol, Gelatin, Sodium polyacrylate, Tartaric acid, Grape seed oil, Collagen, Vitamin A, Vitamin E, Propylparaben, Methylparaben, Fragrance.