Hydrogel Chin Patch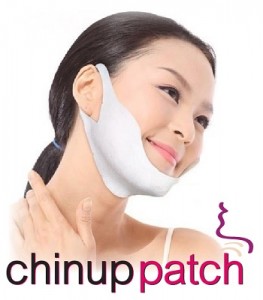 THE BEST SOLUTION TO YOUR DOUBLE CHIN!
Either from weight gain, natural aging, or pre-mature breakdown in the health of tissue, a "double chin" is no fun!
If you are looking for solution to this problem, you need no longer to do that!
Just open the CHINUP patch and place it under your chin.
After just one time use, you will feel the difference and even more important you'll see it too!
The high-enriched hydrogel contains various active ingredients, making skin elastic and moisturizing as well as caring for wrinkles near jaw line.
CHINUP patch is an affordable and easy way that can effectively get rid of double-chin and reshape V-line facial contour without having to undergo the painful surgical process and bear the expensive double chin removal program cost.
The CHINUP patch contains 100% natural ingredients and has long been the secret weapon of the Hollywood makeup artist.
Nothing delivers immediate results such as CHINUP patch to reduce the double chin, to hide and eliminate it. And within just 45 to 60 minutes!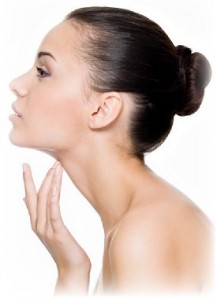 The new patch for double chin works in amazing ways and the best part is that you can see the result immediately.
When applying the patch, the fat deposits in the chin and neck area and also reduces the skin is tightened.
The treatment lasts 45 minutes and in the next 72 hours and become the result is better circulation and skin feels velvety soft.
The skin is tightened, you will find yourself immediately after use.
The results of CHINUP patch differs depending upon age and body type.
Only use CHINUP patch maximum 2 times a week.

Wash your face with soap and then dry.
Open the package and remove the CHINUP patch, remove the protective foil, and use the patch immediately after opening the package.
Place the CHINUP patch under your chin and push the skin towards the sides as you place the patch under your chin.
Leave CHINUP patch on your chin for 45-60 minutes.
Use each CHINUP patch only once, and discard after use.
Use the CHINUP patch right after opening the package.
Do not use if you have open soars or sunburns.
Do not use if your skin is allergic to any of the ingredients.
If after usage your skin itches, turns red, swells, or if you receive any of the discomfort, discontinue usage, clean your skin with water and consult doctor.
Do not use around eyes, if you do make contact with the eyes, rinse with clean water.
Keep away from children.
Store in a cool dry place, away from direct sunlight.