Hydrogel Heel Patch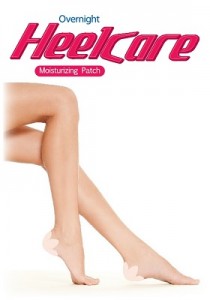 EFFECTIVELY TREATS DRY AND CRACKED SKIN ON THE HEELS!
Cracked heel skin is a common foot problem and is also referred to as heel fissures. They are caused by dry skin and are made complicated if the skin around heel becomes thick.
If the cracked skin remains untreated it begins to pain due to the deep wounds and is made worse by standing, walking and wearing shoes or sandals.
HEELCARE™ moisturizing patch is very effective and promotes healing faster than by simply the application of creams and the like to the skin surface in the usual manner in which they are quickly worn away when there is no protective covering for them.
Regular application of these moisturizing patches prevents development of dry heel skin and maintain healthy and smooth heel.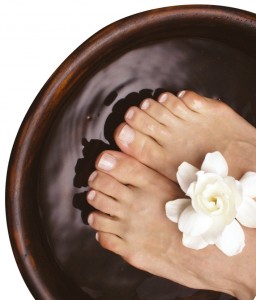 The HEELCARE™ moisturizing patch invention solves the problem of dehydrated skin on the heel of the human foot.
It's made of a flexible non-wowen material that is coated with a pressure –sensitive adhesive and has a non adhesive area made from hydrogel in the center.
The patch stays on the foot by using pressure-sensitive adhesive that sticks to the heel.
Unlike other similar products, this patch stays in place.
By using HEELCARE™ moisturizing patch most common foot problems can be easily avoided and simply treated.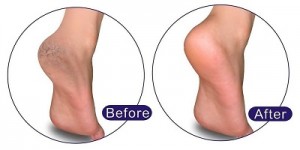 By leaving the HEELCARE™ moisturizing patch overnight, the skin is allowed to rehydrate and remains protected from outside elements. Rich ingredients gives moisture to skin with immediate effect.
When HEELCARE™ moisturizing patch is removed, it can easily be disposed of which makes it a cleaner and easier method of treating Dry, Cracked skin on the heel.
Thoroughly wash and dry the heel area.
Do not use on wet skin.
Open the pouch and remove the cover sheet on the surface of the gel.
Apply the patch to the heels and secure them by wearing the nets provided on top.
Wear the patch over night and remove it in the morning.
For external use only.
Store in a cool dry place, away from teh direct sunlight.
Keep out of reach of children.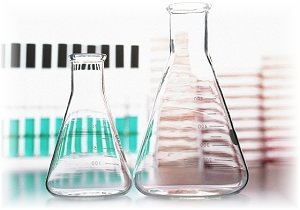 Water, Glycerin, Polyvinyl alcohol, Ethylene glycol dimethacrylate, Sorbitol, Tea tree oil, Vitamin E, Lavender oil, Alpha hydroxy acids, Lactic acid, Urea, Disodium EDTA, Polysorbate 80, Phenoxyethanol, Methylparaben.