Condoms With Tape Applicator
EASY WEAR CONDOMS WITH TAPE APPLICATOR!

ONE TOUCH™ condoms are expected to be a big seller of the 21st century.
The "Tape applicator" makes getting it on so much easier!
In the heat of the moment you don't want to be fumbling around trying to work your way into a condom. If you fumble around long enough you'll ruin the mood!
You can put it on easy even in the dark because you can feel the right side.
Once you've mastered the "Tape applicator" you could literally put a condom on in one second!
The less you need to touch condom with fingers, the less there are the worries of germs attaching to it or nails damaging it.
ONE TOUCH™ condoms possesses the following three striking features: Hygienic, Safe and Convenient.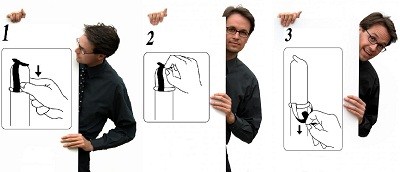 They meet the most stringent International Testing Standards and when properly used, are highly effective against pregnancy, although no contraceptive can guarantee 100% effectiveness.
They also help reduce the risk of catching or spreading many Sexually Transmitted Diseases (STD's), such as syphilis, gonorrhea, chlamydia infections, genital herpes and AIDS: however, they cannot eliminate the risk.
ONE TOUCH™ condoms are available in the following textures:

ONE TOUCH™ condom has a thin plastic band attached to its front part. Just pinch the free end of the band and have a slight pull when one wants to use it. For further information on how to use it, please see the video demonstration below.
ALWAYS:
Always purchase condoms from a trusted location, where the temperature is controlled and condoms are displayed away from windows and direct sunlight.
Always keep condoms in their foil wrappers until the time it's going to be used.
Always check the date to make sure the condom has not expired.
Always wash hands before handling a condom if you've touched oil, such as massage oil, baby oil, some lotions, vegetable oil, petroleum jelly (Vaseline), etc.
Always inspect the condom before you put it on. Check for any tears or holes and make sure it doesn't feel sticky or gummy.
Always throw used condoms away in the garbage wrapped in tissue.
NEVER:
Never purchase condoms from a location without a temperature control or that displays them in direct sunlight.
Never accept and use a free condom from someone you do not know or trust.
Never leave condoms in your glove compartment or your wallet.
Never use a condom that has expired.
Never use a condom that has been opened for a long time.
Never use a condom that is sticky, gummy, damaged or that has holes or tears.
Never reuse a condom.
Never throw used condoms away in the toilet.
Always store condoms at room temperature (13 – 26°C) and in a dry place.
Keep away from the direct sunlight.
Keep out of reach of children.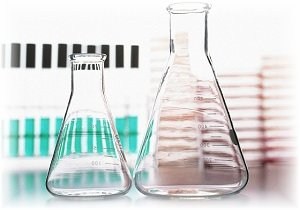 Natural Rubber Latex, Sulfur, Zinc Oxide, Vultamol, Wingstay L, Vulkacit LDA, Emulan OG, Emulwin W, Perkacit ZDBC, Lauric Acid & Amonia and Potassium Hydroxide.