Skin Direct Heat Pads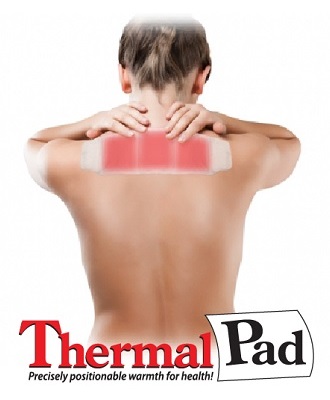 BEST SOLUTION FOR PAIN RELIEF!
ThermalPad™ (air-activated) skin direct heat pads are made of comfortable, wearable cloth-like material that conforms to your body's shape to provide therapeutic heat.
Contains natural ingredients that heat up when exposed to air, providing at least 8 hours of low-level therapeutic heat on the site of pain to provide up to 24 hours of powerful pain relief and deep muscle relaxation.
When used as directed, ThermalPad™ skin direct heat pad offers a pain relief therapy that is site specific without the worries of drug interactions, allergies or stomach upset associated with some internal analgesics.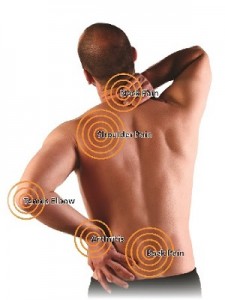 For generations, heat has been used as a natural remedy to relieve pain and enhance the recovery process.
Heat therapy increases blood flow, which helps to decrease stiffness, relaxes sore muscles, and provides soothing comfort.
Alleviation of discomfort caused by back pain or sciatica is by far the greatest health related use that is made of our heat pads.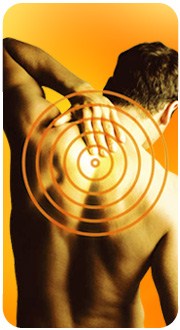 Using heat to provide relief from muscle and joint pain is one of the oldest therapeutic treatments. ThermalPad™ skin direct heat pad combine the benefit of heat with the ability to remain mobile and active. In the past, intermittent heat application – or "20 minutes on, 20 minutes off" – was frequently used.
This procedure had a number of limitations:
The patient was required to remain immobile during treatment – contrary to current clinical practice where a return to regular activity and exercise is strongly recommended as soon as possible. The application of topical heat at high temperatures for longer than 20 or 30 minutes had an increased risk of skin irritation.
Continuous low-level, heat therapy, as provided by

Thermal

Pad™ skin direct heat pad, offers a new approach to heat therapy that combines the benefits of heat with the ability to remain mobile and active. Is breakthrough in pain management.
In coping with muscle pain, you want both quick and long lasting relief. Experts recommend that you stay active and exercise to relieve muscle pain. Heat increases circulation, relaxes muscles, increases flexibility, and reduces the risk of muscle injury. Combining heat therapy and exercise can be very beneficial in keeping muscle pain under control.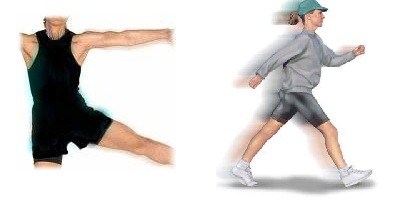 Therma

lPad™ skin direct heat pads are made of wearable cloth-like material that conforms to the body's shape. When the airtight, protective pouch is opened, the pad (contents) reacts with oxygen in the air and warm up. It takes up to 30 minutes for the wrap to reach its therapeutic temperature of 40°C (104°F). It stays warm for at least 8 hours to provide all day pain relief and deep muscle relaxation.
For sustained and enhanced benefits,

Thermal

Pad™ skin direct heat pad should be used for 2 or 3 consecutive days.

Thermal

Pad™ skin direct heat pad provides superior muscle pain relief when compared to ibuprofen and acetaminophen, and relieves menstrual pain as effectively as ibuprofen.
ThermalPad™ skin direct heat pad is specially designed to deliver therapeutic heat to a particular pain site.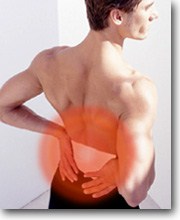 MUSCULAR LOW BACK PAIN
Often the underlying cause of low back pain is tight muscles.

Thermal

Pad™ skin direct heat pad delivers therapeutic warmth that works with the body to temporarily relieve pain and stiffness by relaxing sore, tight muscles and to help make body movement freer and easier.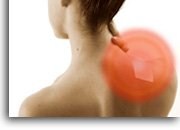 MUSCULAR UPPER BODY PAIN
Tight muscles in the upper body (neck, shoulders, arms and wrists) can contribute to pain and stiffness. The

Thermal

Pad™ skin direct heat pad is designed to conform to the contours of these upper-body areas and deliver therapeutic warmth.
MENSTRUAL CRAMP PAIN
Muscular contractions of the uterus cause muscle cramp pain that may affect the lower abdomen or the back.

Therma

lPad™ skin direct heat pad has been specially designed to work with the body to relieve menstrual cramps and associated back pain as well as provide comforting, soothing warmth.
Once positioned the adhesive backing and light weight means you can completely forget about them. Just enjoy the benefits of constant soothing warmth over 8 hours. Involving no medical intervention whatever, there are no side effects or conflicts with other treatments to worry about.
Disposable warmers naturally generate heat by oxidizing iron. In the package is a mixture of iron, water, carbon and salt. When the wrapping is opened the iron is naturally exposed to oxygen, oxidizes producing heat. The salt accelerates this process. The vermiculite and carbon refine the delivery of the heat, generating even distribution and constant output.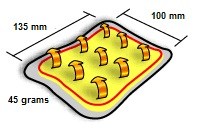 This simple reaction has been known and in use in Japan since the beginning of the last century. It involves no electrical sources, batteries, burning, flames or toxic chemicals. The ingredients are completely natural, non-toxic, biodegradable and safe. For the technically minded the reaction is: 4Fe + 3O2 = 2Fe2O3 (rust).
Remove pad from package. Peel off the release paper and adhere directly to the affected area.
Average temperature of 43°C, maximum of 46°C or less and 40°C or higher, should be maintained for up to 8 hours.
Dispose of properly after use.
Can cause burns even though heat can't be felt.
Do not use while sleeping.
Do not use more than 1 pad at the same time.
Do not use with infants, supervision is required for use with children. Supervision may be required for elderly or physically disabled.
Consult a physician before use with people who have diabetes, circulation trouble, nerve damage or sensitive skin.
Discontinue use if skin reacts.
Discontinue use if heat becomes uncomfortable or too hot.
For external use only. Do not eat or ingest this product. If the contents should enter eyes or mouth, wash with water and consult a physician.
Do not rube eyes.
If the pad tears, discard it.
Please store

Thermal

Pad™ skin direct heat pads at room temperature, in a dry place away from the direct sunlight.
Make sure that the plastic pouch will not get damaged as it may start activating.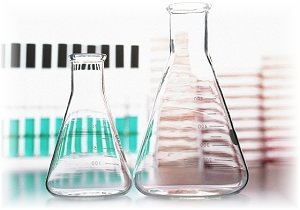 Water, Iron Powder, Wood Powder, Vermiculite, Active Carbon, Salt, Water Adsorptive Polymer.